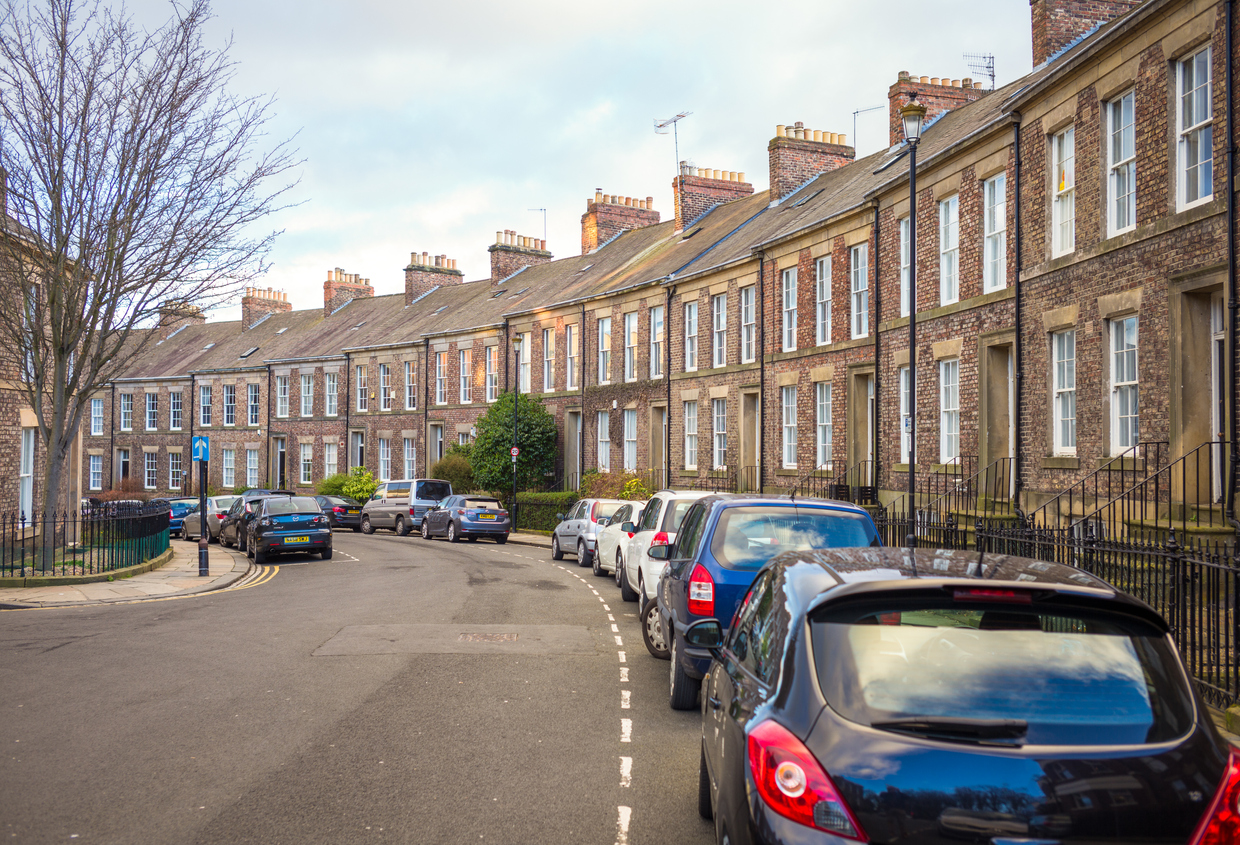 Buy to Let Jargon Buster
2022-07-28
Letting a property can be hard enough for landlords without the added confusion of some of the industry terms used by tenants, contractors, letting agencies and other industry professionals.
To help out landlords and tenants new and old, we have pulled together a buy-to-let jargon buster, featuring a complete glossary of useful terms.
Please feel free to share this guide with your tenants, landlords that are new to the industry, friends who are about to begin renting or anyone else you feel may find it useful.
ADR – ADR stands for 'Alternative Dispute Resolution' and refers to independent adjudication services offered by Deposit Protection Schemes.
ARLA Propertymark – ARLA stands for Association of Residential Letting Agents and is the UK's most recognised industry body for letting agents, with over 9,000 members.
Accidental Landlords – An accidental landlord is someone who became a landlord without intending to, this usually happens when a let property is inherited, or when struggling to sell a property but wanting to buy and hence leave a property let whilst moving. If you're an accidental landlord, get advice from a letting agent to ensure you're not doing anything that could land you in legal trouble.
Arrears – If rent is not paid, the money owed is referred to rent arrears. If a tenant is one month behind on rent, they are "one month in arrears".
Assured Shorthold Tenancy (AST) – This is the default legal category of tenancy in England and Wales. They are usually given for a period of 6 months, after this period, the landlord is able to evict the tenant if required. ASTs also benefit tenants, giving them a guaranteed tenure for the duration.
BTL – BTL stands for 'Buy to Let' and refers to buying a property to rent it out.
CMP – CMP stands for 'Client Money Protection' and refers to a scheme in which funds are protected should a letting agent misappropriate money they hold.
Council Tax Band – A council tax band indicates how much council tax will be paid; it is based on the value of the property. If you are marketing your rental property on an online platform, you should include the properties' council tax band.
Deposit – A deposit is a lump sum taken from the tenant at the start of the tenancy which acts as a financial safety net for any deductions required when the tenancy ends, this deposit must be protected through a Government approved Tenancy Deposit Protection Scheme.  
EICR – EICR stands for 'Electrical Inspection Condition Report' and should be carried out by a registered electrician once every 5 years in rental properties as a duty of care.
EPC – EPC stands for 'Energy Performance Certificate' and is a certificate that measures the energy efficiency of a property on a rating scale from A – G. All privately owned properties must have a rating of at least E before they can be sold or let.
Furnished – If a rental property is furnished, then it includes everything needed to live in. There is no legal definition, but this usually includes wardrobes, dining table and chairs, sofas, TV and mattress.
Gas Safety Check – A gas safety check should be carried out annually by a Gas Safe registered engineer. A record of the check should be given to tenants within 28 days of completion or at the start of their tenancy.
Guarantor – More common amongst younger renters, having a someone as a guarantor means that the landlord can legally ask them to pay any rent due if the tenants fail to. There are also guarantor insurance policies now which can be used as an alternative.
HMO – HMO stands for 'House in Multiple Occupation'. A property is classed as an HMO if there are shared facilities between members of different families. Different rules and legislation apply to HMOs across different counties within the UK.
How to Rent – How to rent is a guide produced by the Government to help tenants and landlords understand their rights and responsibilities. If you are a landlord, you need to provide tenants with an up to date version of this at the start of new tenancies.
Inventory – An inventory is a documentation of all the contents and condition of a property which is taken before a tenancy begins, this is then referenced at the end of the tenancy to document any changes in its condition. Taking a thorough inventory at the start of the tenancy and ensuring the tenant agrees with it can help avoid disputes at the end of the tenancy.
Joint Tenancy – A joint tenancy is where two or more people rent a property together & are jointly responsible for the items within the AST.
Kerb Appeal – Kerb appeal refers to how good the exterior of a property looks. This can include things like the guttering, paint, front garden and windows. A property with good kerb appeal can make a better first impression with prospective tenants.
Letting Agent – A letting agent (like us) is a third-party company that manages tenancies on a landlord's behalf. At Abode, we offer tailored levels of service to suit any landlord, giving them the opportunity to have as much or as little involvement in managing the property as they want.
Long Let – A long let generally refers to a tenancy term that lasts longer than 6 months.
Managing Agent – Another term used to describe a letting agent or other third party responsible for the management of the property.
Non-Resident Landlord (NRL) Scheme – This is the scheme that landlords living abroad can use to pay tax when renting out a property in the UK. This tax can either be paid by a letting agent or the tenant. Take a look at some tips for managing UK rental property whilst living abroad.
Notice Period – This is the amount of time that the landlord or tenant must give the other party to end the tenancy.
Occupancy Rights – These rights are included within the tenancy agreement and give tenants the right to occupancy of the property.
PAT – PAT stands for 'Portable Appliance Testing' which is an examination of electrical equipment to ensure it's safe to use, this should be carried out by a registered electrician. Most professionals recommend that landlords have electrical equipment PAT tested annually or at a change of tenancy.
PCM – PCM stands for 'Price per Calendar Month' and relates to the cost of renting the property on a monthly basis.
Phone Interview – Before accepting a tenant, some landlords choose to carry out phone interviews to find out more about the person they might be renting to.
Reference Check – Before accepting a tenant, landlords or agents should check references from employers, credit agencies and previous landlords to ensure that tenants can afford the property and have been good tenants in the past.
Right To Rent – Before landlords can legally rent to a prospective tenant, they must check that they can legally rent in England, this is called their 'right to rent'.
Section 21 – A section 21 notice is the notice a landlord must give a tenant to end the tenancy, this can only be used after the fixed tenancy term ends of if there isn't a fixed end date. Landlords must always give tenants at least 2 months' notice to leave the property.
Short Let – A short let generally refers to a tenancy term that last 6 month's or less.
Smart Meter – A smart meter is an energy meter that records electricity and energy usage in near real time. They are free and can benefit both landlords and tenants.
Stamp Duty Land Tax (SDTL) – Simply referred to as Stamp Duty, this is a tax paid on any property or land purchased over a certain price (£125,000). Visit our resources section for a free stamp duty calculator for landlords.
Sub Let – Sub-letting is where a tenant rents out the property or part of the property they are renting to another tenant. If you are a tenant, you will need approval from your landlord before you can sub-let.
TDP – TDP stands for 'Tenancy Deposit Scheme' and is a Government backed scheme that ensures tenants get their deposits back so long as they meet the terms of their tenancy agreement, don't damage the property and pay the rent and bills.
Tenancy Agreement – The tenancy agreement is a legally binding document which details the terms of the rental, this should be agreed and signed to before any tenancy begins. It may also be referred to as a rental agreement.
Tenancy Void – This refers to the time in between tenancies where the property is left vacant, at Abode, we aim to keep the void between tenancies to a minimum of 8 days.
Tenant Fees Act – The Tenant Fees Act is the ban on letting agency fees that became law on 1st June 2019. Read our blog to find out more about the Tenant Fees Act.
Unfurnished – An unfurnished property will usually only include basic furnishings such as carpets, curtains and lighting. The tenant will be responsible for furnishing the property throughout their tenancy.
Valuation – A valuation is a survey or inspection of a property which gives landlord's an estimate of how much they can rent it out for.
Viewings – Viewings are the tenant's opportunity to come and take a look around the rental property before deciding whether or not to rent it.
Wear and Tear – Wear and tear is damage to the property caused by day to day living such as worn carpets or small scuffs on the wall. Wear and tear is not allowed to be deducted from deposits.
Young Professional – The term 'young professional' is generally used to describe an individual who is in their 20 – 30s working in a white-collar job.
Rightmove – Rightmove is an online platform where landlords can list their property to rent, other similar platforms include Zoopla, OpenRent and Prime Location. Letting agents also often have their own rental property list.